The following Officers form the National Leadership team for 2015-2017:
President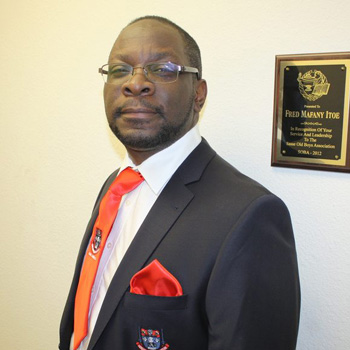 Frederick Mafany Itoe
President Frederick Itoe is the former Secretary General and president of SOBA Dallas. He was one of the 7 founding members of the rebirth of SOBA Dallas in 2006. Before being elected president of SOBA America on May 23rd 2015, president Itoe served as the Chair of the Rebranding Committee of SOBA America. The Rebranding Committee under his leadership has been widely praised for bringing meaningful proposals and reform in molding SOBA America into a premier 501c3 organization. President Itoe is a recipient of SOBA America's prestigious Service Award.
As president of SOBA Dallas, Mr. Itoe transformed SOBA Dallas into one of the biggest, most dynamic and innovative chapters of SOBA America. SOBA Dallas under his leadership became the only chapter to have its own customized SOBA suits and Polo T-shirts, complete a major sports equipment gift to SJC, initiated the Sobanese of year award, community service and outreach programs, bi-annual barbecue and many other innovative activities.
President Itoe is a member of the Golden Jubilee class currently residing in Dallas, Texas. He holds a Bachelors and Masters in Electrical Engineering from SMU Dallas. He is an Electrical Engineering Consultant and business owner. President Itoe hopes to bring his wealth of experience in industry and business to lead SOBA America into a new era of innovation, accountability, prominence and success.
Vice-President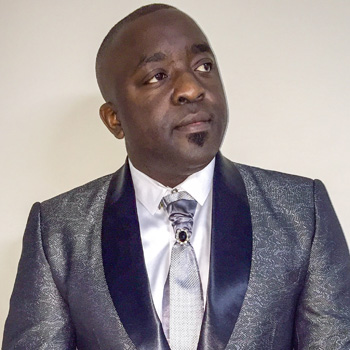 Dr. Bertrand Fote
Dr. Bertrand Fote is a member of the 1986 class, nicknamed the Lake Nyos class in remembrance of the thousands who lost their lives in the Lake Nyos natural gas disaster just weeks before they started their journey in Sasse. He has been a leader in his class and has been very instrumental in ensuring that the Lake Nyos class remains one of the most cohesive and organized SOBAN classes with 5 active chapters in the US, Europe and Cameroon.
Dr. Fote had previously served as Vice President of SOBA America in the mid to late 90's during which he championed the Sick Bay project and Scholarship endowment fund project.  He is also the founding President of SOBA Carolinas chapter. He is a recipient of the prestigious SOBA America Service Award and the SOBA America Spotlight Award.
Dr. Fote lives in North Carolina. He is an emergency physician, financial planner, college planner, fashion designer and entrepreneur. He is married to his lovely wife, Laura.
Secretary General
Mr. Mbei Enoh
Mr. Mbei Enoh, MBA is a member of the Class of 1989, fondly remembered as the Latino class. Before serving as Secretary General in President Itoe's administration, his leadership began in his local chapter, where he is currently serving as President of SOBA Houston, host of the 2016 SOBA National Convention. He is very active in his church as a Deacon, and is a veteran of the United States Army.
Mbei currently lives in Houston, Texas where he is the founder and CEO of a Financial Services firm which specializes in helping families at every level with college planning, estate planning, retirement, and managing their investments. He is married to the lovely Linda, and they have been blessed with two handsome sons and twin daughters.
Treasurer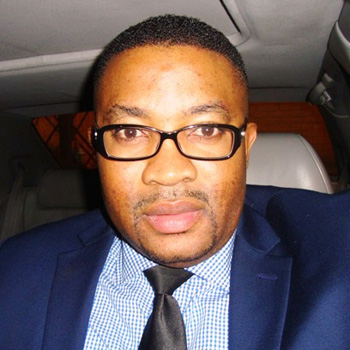 Chief JN Fomenky II
Chief JN Fomenky II is a member of the 1991 Class fondly called the Mirror Image class because of the number effect of 1991 on a mirror. Members of this class are also referred to as the Desert Storm class in reference to the 1991 Gulf War. Chief was instrumental in the formation and structure of the 1991 Class group in the United States, serving as the election chairperson during the formation of the first executive. He held the record as the youngest registered/active Soban at the dawn of the new millennium for many years. He is a registered member and the youngest Soban of SOBA DC (the mother chapter) as of the writing of this missive.
As the CFO/Treasurer elect of SOBA America, he bears the critical responsible of keeping SOBA America finances safe and accurate as best possible. He is entrusted to ensure SOBA America adheres to the best accounting practices, policies and procedures as recommended/mandated by GAAP, IASB, IFRS, and FASB.
He is a technologist, an accountant, an entrepreneur, a philanthropist, a real estate developer, and a traditional leader. He pursues innovative ways to reach out to younger Sobans to join SOBA America and works relentlessly to support SOBA America in achieving its goals and objectives. He considers Sasse equivalent to Harvard in scholarly terms, relatively.
Financial Secretary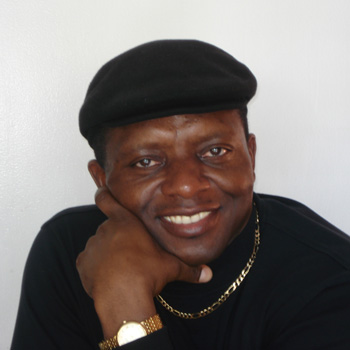 Dr. Felix Ngassa
Dr. Felix Ngassa is a member of the 1983 class, nicknamed the Republicans in remembrance of the year our native country changed its name from the United Republic of Cameroon to the Republic of Cameroon the same year our class started its journey in Sasse. He is an active member of his class group and an active member of Soba America.
Dr. Ngassa's leadership experience started in Sasse where he enjoys the privilege as the only SOBAN to have served as Assistant Senior Prefect (ASP, 1987/88) and Senior Prefect (SP, 1989/90) in the first and second cycle, respectively. Dr. Ngassa lives in Grand Rapids, MI and is a member of Soba Tristate.
He is an Associate Professor of Organic Chemistry at Grand Valley State University in Michigan. Dr. Ngassa is the father of five amazing children.
Organizing Secretary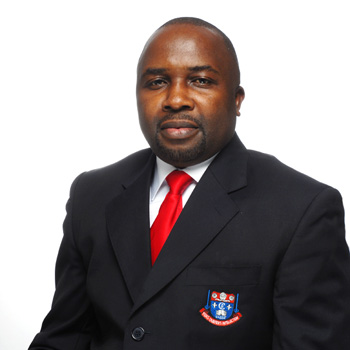 Mr. Emmanuel Asanji
Mr. Emmanuel Asanji was admitted into Sasse from 1982 to 1989. The Class of 82 was popularly known as class of the "New Deal" because they entered Sasse the same year President Paul Biya became the President of Cameroon and began his presidency using the slogan "New Deal Government" in 1982. He has been very involved in '82 class affairs both at home and abroad. He was actively involved in running the affairs of Soba Boston where he served as secretary general for 5 years ( 2004-2009) before relocating to Montreal, Canada.
In Montreal he has been very involved in the organization and piloting the affairs of Soba Montreal in his capacity as secretary general for the previous administration from 2011 - 2015. He was an integral part of the organization of the just ended 2015 convention in Montreal where he was elected to serve Soba America as Organizing Secretary for the Itoe administration. Last month he was elected President of Soba Montreal and will be overseeing the functioning of that chapter for the next two years.
Mr. Asanji works as logistician for an E- commerce company known as Beyond The Rack, one of the fastest growing E commerce retailers in Canada. He is married to Mabel and they are proud parents to three children, Jaden, Jibel and Jolene.
Publicity Secretary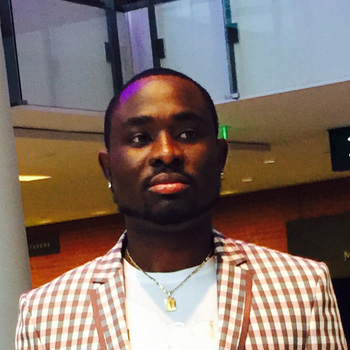 Mr. Kinsley Ayangim
All is not lost when you leave your home, your family, your friends, and your alma mater to travel to a foreign land seeking greener pastures. Sobans are everywhere and you can't miss them when you arrive "The Land of 10.000 Lakes and 10.000 Profits". SOBA is family and SOBA Minnesota is no different. Mr. Ayangim joined SOBA Minnesota in 2007, was Vice President from 2008-2011 and President since 2011. He is proud to have received the SOBA America Service Award in 2011 in recognition of his leadership and dedication to SOBA. He is honored to have also steered the ship in the 2014 grandiose Sasse 75th Anniversary celebration/National Convention in Minnesota where a model was created, standards were set and history was made.
He is married to his high school sweetheart Emeline Ayangim(OPSAN)with two beautiful kids. He is a proud member of both 1993 and 1994 classes.
SOBA is family. SOBA is his family.