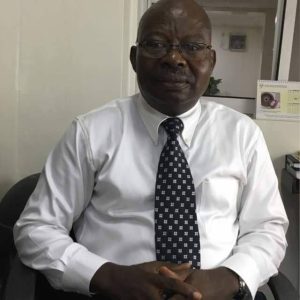 Our SOBA America family is in mourning. With a heavy heart, we announce the death of SOBAN #1876,  Dr. Paul  Ayuk Arrey  of the 1968 class yesterday July 12th, 2022 in Baltimore, Maryland after a protracted illness.  At the time of his death, SOBAN Dr. Ayuk was a  registered member of  SOBA America and was a member of SOBA DMV.
He leaves behind his wife, five kids including two SOBANS- SOBAN Ayuk-Arrey Manda of the 2001 Class and a member of SOBA America and SOBA DMV, and SOBAN Ayuk-Arrey Paul,  Jr. of the 2007 class and a member of SOBA DMV  family, friends and classmates to mourn him.
Please  pray for the repose of his soul and for his family during this difficult time.
As a registered member of SOBA America in good standing,  SOBAN Dr. Ayuk shall receive his benefits including our SOBA America Final Farewell Protocol  during his funeral. President Fote has directed the team to start working with the family and plan for a befitting SOBA America Final Farewell. We will provide more information in due course.
May his rest in peace with the Lord