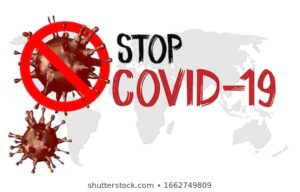 As the COVID-19 pandemic continues to worsen in the US and Canada, SOBA America needed to take steps to ensure the safety of SOBANS and their families. After getting feedback from SOBANS, and listening to recommendations from health and government officials, it was clear that holding our convention in May was not feasible. Consequently, our 2020 National Convention was canceled, out of abundance of caution. The safety of SOBANS and their families, as well as the economic impact of the COVID-19 pandemic to SOBANS were the primary factors that let to this decision.
We will continue to do the business of SOBA America and handle matters that can be addressed outside of a general assembly. In addition, we will have a virtual annual general assembly on May 23rd, 2020 at 11:00ET . We will do this via Zoom.
Given the unique situation that led to the unprecedented canceling of our 2020 National Convention that was slated for Dallas, TX, SOBA Dallas made a request to have the 2021 convention moved to Dallas. SOBA Carolinas which was slated to host the 2021 convention, in a spirit of brotherhood, endorsed the request by SOBA Dallas. SOBA Carolinas also asked to move its hosting to 2022. The Board unanimously approved these requests.
So, our 2021 SOBA America National Convention will be in Dallas, TX. The team has already started working with vendors to move events from 2020 to 2021. The 2022 National convention will be in Charlotte, NC.