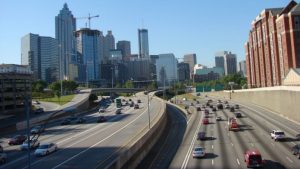 The Georgia chapter is all set and ready to host the 2017 SOBA America National Convention in Atlanta, GA from May 26th to 28th 2017.
Atlanta is the capital of the U.S. state of Georgia. The host chapter for the Soba America 2017 National Convention.
Whether you're a native, first time visitor, business traveler who makes regular stops in ATL, or one of the thousands of new residents to the city, you've experienced first-hand the many ways in which ATL is ascendant and thriving
A dedicated team of Sobans in Georgia have put together an unforgettable package for your entire stay in the Peach State. Whether you are an early bird who will be arriving on Thursday or you will come with the rest on Friday, Soba-Georgia has the red carpet ready to roll.
Fellow Sobans  book your hotel rooms ASAP at Atlanta Marriott Northwest at Galleria, 200 Interstate Pkwy SE, Atlanta, Georgia 30339 at 770-952-7900 to reserve your rooms. The 4 Star Marriott hotel is offering us a special group rate at $109.00 a night.
Click on the link below to reserve your rooms.We have king and double rooms available. To save on cost, Sobans and guests are encouraged to book double rooms and share if and when possible.